Revision Rhinoplasty in Newport Beach
A surgical procedure to correct sub-optimal results from a previous rhinoplasty. Depending on the specific problem, revision rhinoplasty can range from minor corrections to complete nasal reconstructions.
Revision rhinoplasty is often much more complex than primary rhinoplasty. This is due to a variety of factors including scar tissue formation, loss of normal anatomy, and possible need for grafting material outside of the nose. In most cases, the nose must be rebuilt and reshaped to attain the best results possible.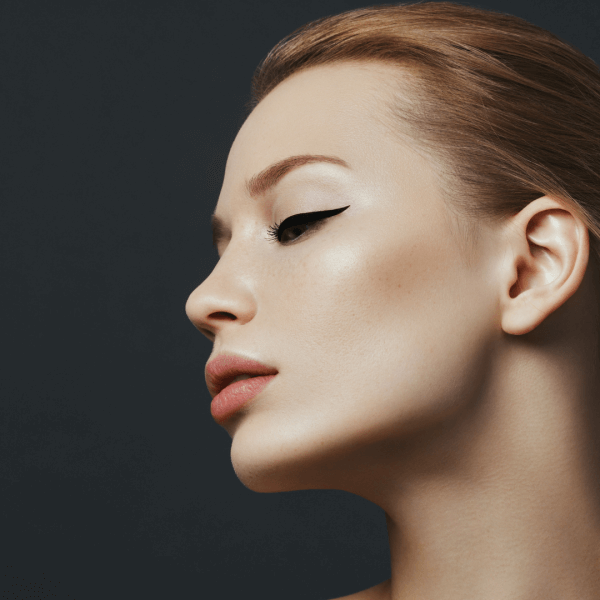 Why Choose Dr. Razfar as your Revision Rhinoplasty Surgeon?
Dr. Razfar is a revision rhinoplasty specialist in Newport Beach and utilizes the most advanced techniques to ensure the best possible outcome. He is Board Certified by the American Board of Facial Plastic and Reconstructive Surgery and the American Board of Otolaryngology-Head and Neck Surgery. He has unparalleled expertise and experience when it comes to correcting a prior failed rhinoplasty. Dr. Razfar knows that undertaking revision rhinoplasty is filled with apprehension and unfulfilled expectations. He will take extra time to fully understand your specific concerns and create a customized treatment plan that will restore the form and function of your nose.
Revision Rhinoplasty can help correct the following deformities:
Persistent nasal hump
Scooped bridge
Pinched nose
Breathing issues
Crooked or twisted nose
Wide or large nose
Nasal tip lacking definition
Upturned nose (piggy nose)
Is Revision Rhinoplasty Right For You?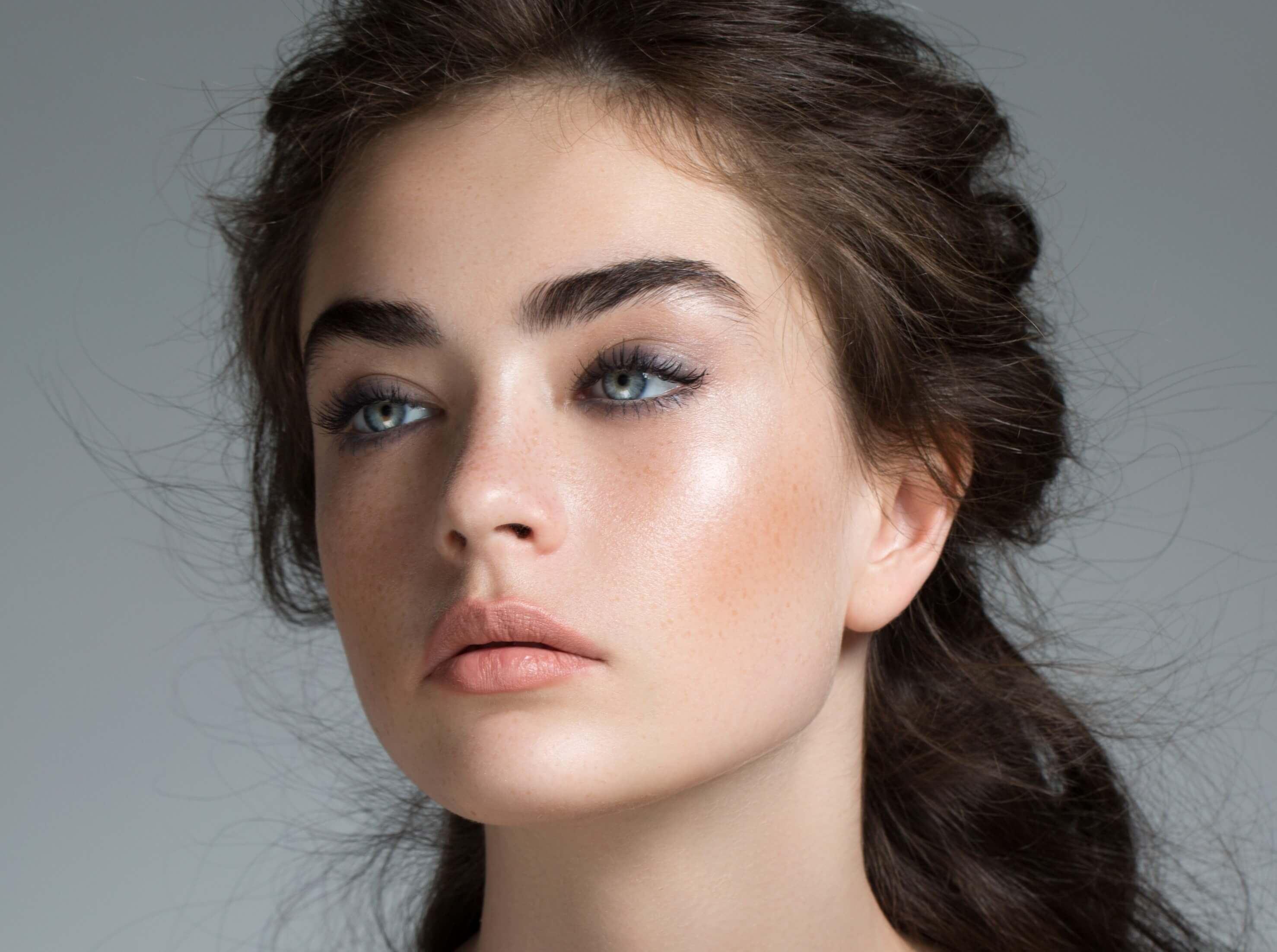 If you are unhappy with the appearance of your nose after a previous rhinoplasty, revision rhinoplasty may provide a chance to restore your facial harmony and confidence.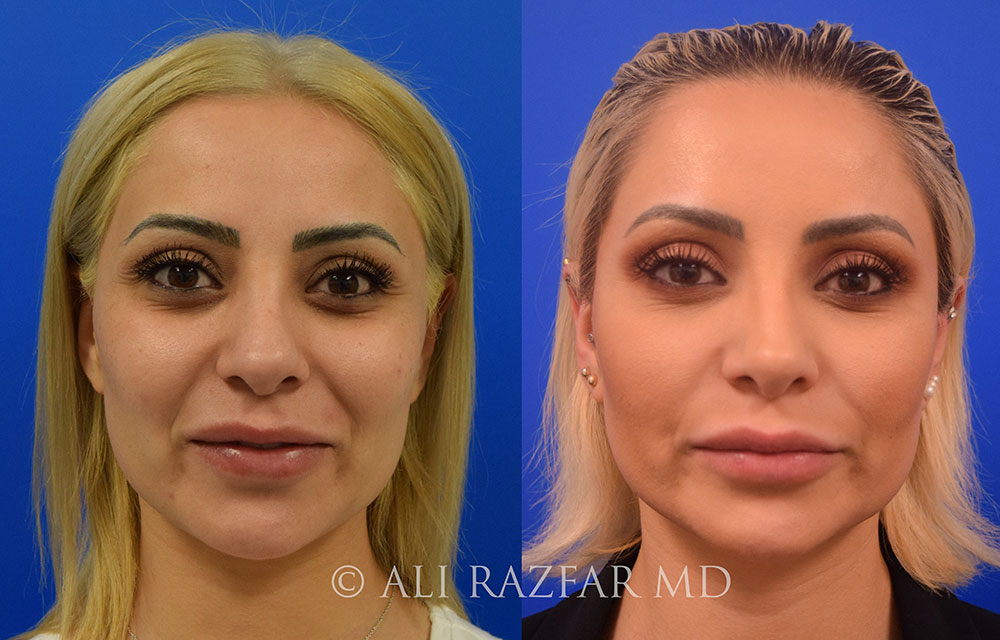 Grafting material
In revision rhinoplasty, cartilage grafts are often necessary to rebuild the nose to restore proper form and function. There is often limited amount of available cartilage for this purpose. Dr. Razfar will initially maximize graft material from the nose and septum before moving to other sources. He is able to reduce the need for material from outside the nose with the latest techniques in graft harvesting utilizing cartilage and bone that often remains after primary rhinoplasty. If absolutely necessary, Dr. Razfar will use cartilage grafts from the ear or even the rib to obtain the most optimal result.
Revision Rhinoplasty Consultation
During your Newport Beach Revision Rhinoplasty consultation, Dr. Razfar will listen to your specific wishes and understand your goals. He with thoroughly examine your nose inside and out. He will assess any functional limitations. It is very helpful if prior operative reports are obtained prior to consultation to give a better understanding of what exactly was performed prior.
Frequently Asked Questions
Minor corrections can often be performed through a closed approach, resulting in no external scar. Complex revision rhinoplasty often requires an open approach resulting in a small scar under the tip of the nose. After complete healing, this scar is usually imperceptible.
There is generally less bruising and pain after revision rhinoplasty compared to primary rhinoplasty. Swelling can take months to reduce significantly and usually lasts up to one year. Light activity can be performed after two weeks but strenuous activity should be avoided up to six weeks after surgery. It is preferable to avoid any activities that could traumatize the nose for at least two months.
In most cases, it is advisable to wait one year after your initial surgery to allow for swelling to resolve and scar tissue to soften.
In cases where there is a nasal obstruction or functional problem, insurance may cover a portion of the procedure. Insurance will not cover the cosmetic portion of the surgery.