Eyelid Surgery in Newport Beach
Eyelid surgery, or blepharoplasty is a cosmetic procedure designed to restore the youthful appearance of the eyelids. The eyes are typically the first area of the face that shows signs of aging. This can often lead to patients to looking tired, fatigued, and sad. Eyelid surgery can reduce excess skin around the upper eyelids or reduce puffiness and bags of the lower eyelids. Dr. Razfar's approach to Newport Beach eyelid surgery will utilize the most advanced blepharoplasty techniques to give your eyes a rejuvenated and rested look.
Why choose Dr. Razfar as your eyelid surgery specialist?
As a highly trained facial plastic surgeon, Dr. Razfar has focused his entire career on the form and function of the face, including the eyes. He is board certified by both the American Board of Facial Plastic and Reconstructive Surgery and the American Board of Otolaryngology Head and Neck Surgery. Dr. Razfar is among the most qualified eyelid surgeons in Newport Beach, Orange County and Southern California. His unique understanding of facial anatomy and experience with advanced eyelid surgery techniques provide beautiful, functional, and lasting results.
Upper Blepharoplasty
Over time, upper eyelid skin becomes more loose and tends to lose volume giving an aged and tired look. This can result in fat pockets becoming more noticeable and in some cases, restrict your vision. Upper blepharoplasty can help address these signs of aging. Cosmetic upper eyelid surgery is often combined with other procedures such a browlift, temple lift, or facelift. Dr. Razfar will thoroughly examine your eyes and face to determine what are the best options for you.
Lower Blepharoplasty
Aging of the eyes leads to baggy or puffy lower eyelids.  This is a result of weakening of the ligaments or support structures of the eye. This may be accompanied by excess skin and wrinkling. Traditionally, this outpouching of fat was removed to lessen the baggy appearance of the lower eyelid. However, in some cases this led to an operated and hollowed look. Recent advances in techniques now involve repositioning fat to maintain volume and give a youthful appearance.
Am I a Candidate for Eyelid Surgery?
If you look tired even when you are well rested, blepharoplasty may be the answer. Good health and realistic expectations are important factors in pursuing eyelid surgery. If you notice any of the following signs of aging in your eyes, you may be a candidate for blepharoplasty:
droopy upper eyelid skin obscuring the natural fold
puffy bags under your eyes
problems with vision due to excess skin and sagging of upper eyelid
wrinkles around the eyes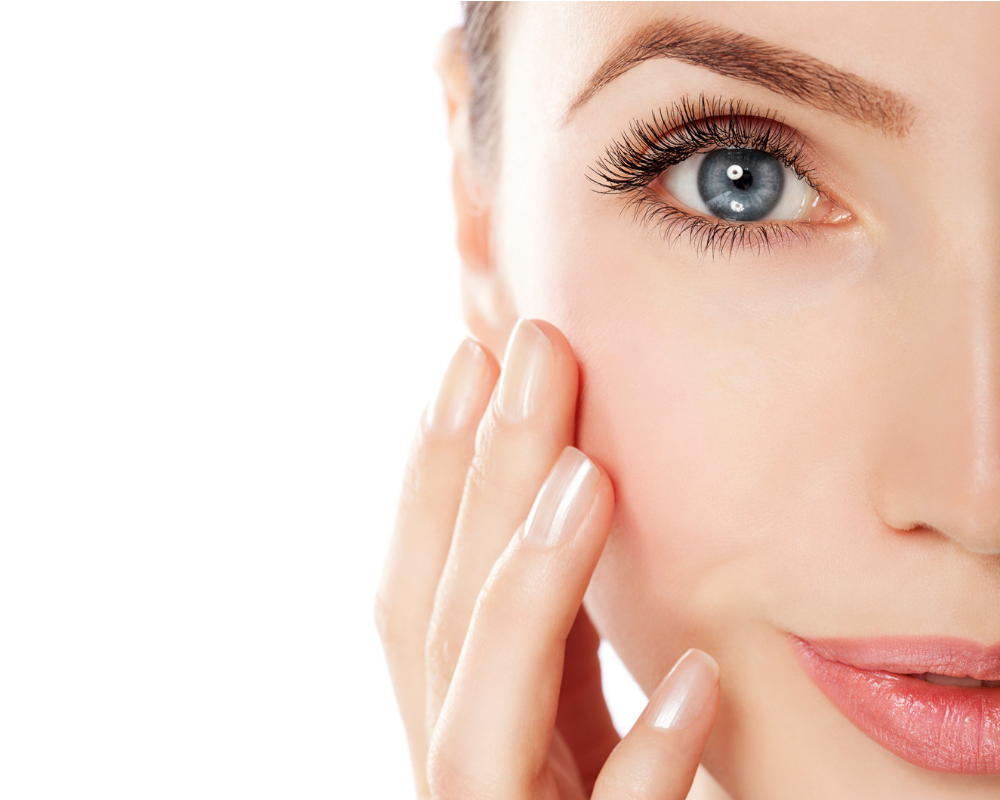 Frequently Asked Questions
For upper eyelid surgery, a natural skin crease is used to make the incision. Sutures will generally be removed after 1 week. After complete healing, the incision will appear as your upper eyelid crease with the scar nearly invisible.
For lower eyelid surgery, the incision is generally placed in the lower eyelid with no external scar visible. This is called the transconjunctival approach. In some cases of extra lower eyelid skin, a small incision is placed below the lash line to allow for some skin removal. The scar is generally not noticeable after complete healing. This is called the transcutaneous approach.
In mild cases of skin wrinkling, laser resurfacing is viable option for eye rejuvenation. For the lower eyelids, in patients with tear-trough deformity (groove of the lower eyelid), soft tissue fillers such as Juvederm or Restylane are excellent non-surgical options. Wrinkles around the eyes such as crow's feet can be treated with Botox.
Blepharoplasty is an outpatient procedure usually performed under local anesthesia or intravenous sedation. Recovery from eyelid surgery generally takes a few weeks. The redness, swelling, and bruising will last 1-2 weeks. Ice compresses are used for the first 48 hours to help minimize swelling. Stitches are removed after 5-7 days after surgery. Patient can generally return to work 7-10 day after surgery. Strenuous activity is avoided for 2 weeks.